10.000 porodica će dobiti paket vrijedan 500 KM iz robnih rezervi
Vlada Federacije BiH usvojila je na današnjoj sjednici uredbu koja sadrži niz mjera usmjerenih podršci stanovništvu posebno pogođenom rastom potrošačkih cijena.
Premijer Federacije BiH Fadil Novalić kazao je da budući da inflacija ne pogađa sve kategorije stanovništva isto, vlada se odlučila da djeluje u smjeru pomoći najugroženijim kategorijama što su penzioneri, borci, invalidi i porodice koje su u stanju socijalne potrebe, njih oko 10.000.
"Ovo nije naša prva reakcija, neće biti ni zadnja, upravo pripremamo još jednu uredbu koja se odnosi na istu potporu, možda na isti iznos kada je u pitanju električna energija i pripremamo pomoć za naše školarce. I prije ovoga mi smo reagirali na ovu krizu tako što smo zaledili marže na proizvode, na energetske derivate zato što smo se potrudili da cijena električne energije ne poraste ove godine za stanovništvo iako je za jednu trećinu ispod cijene. Budžetom smo reagirali tako što smo povećali penzije 11 posto, gotovo uduplali budžet za poljoprivredu, za izbjeglice i niz drugih mjera koje smo donosili u ovom periodu", kazao je Novalić.
Istakao je da Vlada FBiH to radi zato što se društvo nalazi u specifičnoj situaciji, a prihodi su porasli te izvozi iznose oko 4 milijarde KM. Broj uposlenih za godinu dana u FBiH viši je za 10.350 ljudi.
"Naša je obaveza da rješavamo krizu i pomažemo stanovništvu koje je najviše pogođeno. Na našu inicijativu zaustavljen je izvoz peleta iz BiH što već pokazuje znakove da se snižava cijena. Pozivamo i niže nivoe vlasti kao što mi reagujemo, da i oni također pokrenu potporu ugroženim stanovnicima, građanima FBiH tako što će ih relaksirati komunalnih obaveza i obezbijediti pelet i ogrjev, ljeti treba reagirati da bismo bili sigurni da će se građani grijati zimi", naglasio je premijer.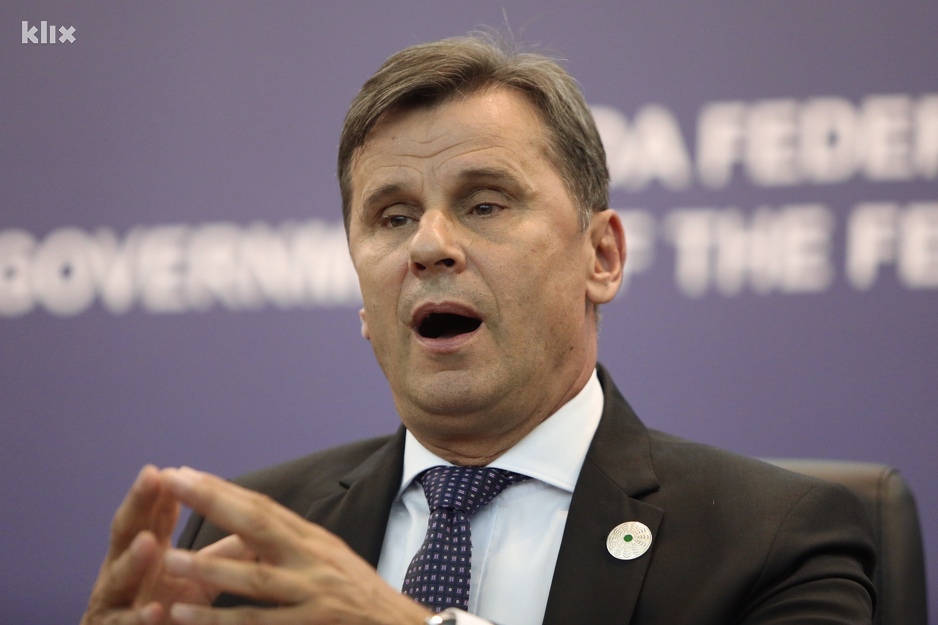 Pozvao je kantone da harmoniziraju mjere u onim oblastima za koje su nadležni.
"Dobili su 200 miliona KM i očekujemo da iz tih sredstava koja su im suficit donesu mjere jer to mogu. Federacija dobiva iz indirektnih poreza samo trećinu, ne možemo pokriti 100 posto socijalnih potreba. Moramo se uhvatiti za ruke i preživjeti ovaj period", naglasio je Novalić.
Uredba definira isplatu jednokratnih pomoći u iznosu od 100 KM za 531.000 stanovnika, prije svega za 378.000 penzionera. Korisnici boračkih naknada, invalidi i civilne žrtave rata će dobiti jednokratnu pomoć, a 10.000 porodica će dobiti paket vrijedan 500 KM iz robnih rezervi. Jedan dio uredbe se odnosi na mogućnost da poslodavci isplate naknadu u iznosu prosječne plate radnicima u FBiH do 1.080 KM bez plaćanja poreza.
"Pozivam da se svi udružimo u rješavanju problema. Općine, kantone i poslodavce, oslobađamo ih obaveza, a mi sebe prihoda kako bi bez obaveze pomogli i uposlene, njih oko 535.500. Želim samo reći još da mi kontinuirano bez obzira na pritiske i napade provodimo ono što se očekuje od jedne vlade, ovo nije politika. Svjedoci ste da sam nikakav ili loš političar, ali budite svjesni da radimo prave stvari. Građani su naša obaveza, a u stanju su nužde da im pomognemo da prevaziđu probleme. Ko zna šta nam donosi budućnost, moramo svi biti spremni da reagiramo", kazao je Novalić.
Premijer ne smatra da je jednokratna pomoć od 100 KM građanima dovoljna.
"Uopšte nije dovoljno, ali ako ste pratili, ovo sad znači da smo povisili primanja što je najveći izdatak ikad u historiji. Pozvao sam i druge nivoe vlasti, svjedoci ste da je Tuzlanski kanton podijelio po 100 KM penzionerima sa najnižim primanjima. Mi smo dali 100 KM, znamo da nije dovoljno, dat ćemo im i vaučere za struju. Pozivamo i druge da to bude tako", istakao je Novalić.
"Ukoliko lice ostvaruje pravo po više osnova, nema dupliranja, ima pravo samo na jednu naknadnu od 100 KM", kazao je ministar rada i socijalna politike Vesko Drljača.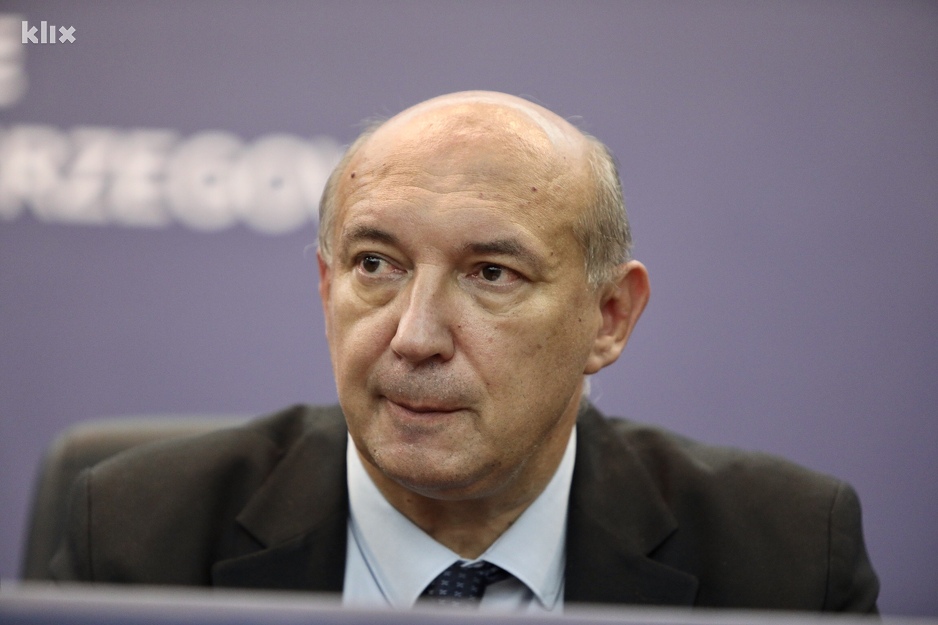 Federalna ministrica finansija komentirala je uplatu jednokratne pomoći radnicima u FBiH što je mogućnost koju predviđa danas usvojena uredba.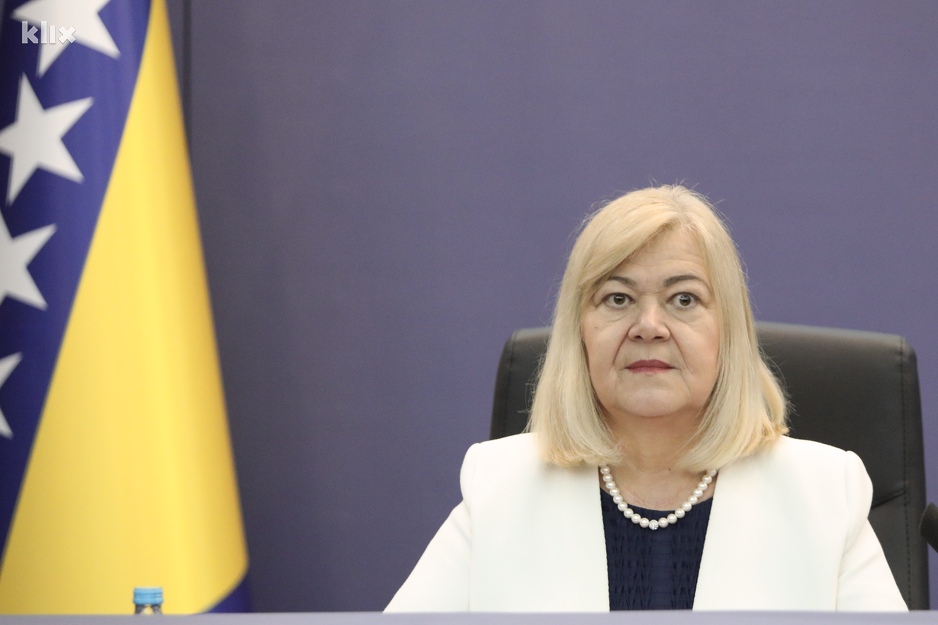 "Znate da je u uredbi rečeno da je to 1.080 KM, što je prosječna plaća za mjesec april i što se tiče doprinosa, ne tretiramo to kao plaću, to će se poslodavaca osloboditi plaćanja doprinosa i ta sredstva nismo nikada ni planirali, nećemo ni smatrati da je to izgubljeni prihod Federacije", objasnila je ministrica Jelka Milićević.
Izvor: Klix.ba